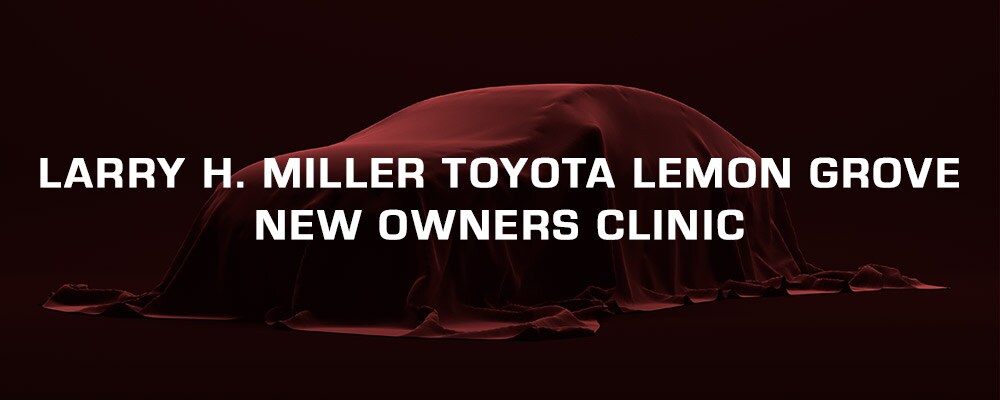 Our Goal is to Exceed Your Expectations!
Raffle Prizes, Food, and Refreshments!
You are invited to join us for a very special event created just for New Toyota Owners! Let us introduce you to your vehicles features, maintenance needs, warranty coverage, and answer any question you may have about your new vehicle!
Join Us March 25th at 6pm!
We are Committed to Providing You the Best Ownership Experience Possible. At the Event You will:
Meet Our Service Staff
Learn about our Service Plans and Prepaid Maintenance Packages
Learn how to protect your investment through proper maintenance
Obtain Answers about your New Vehicle
Shop Our Parts Department with $25 Savings!
Schedule Service Appointments, and Know where to go!
Please Call (619) 343-3595 or email jennifer.obrien@lhmauto.com to RSVP with our team. Just write 'RSVP to New Owners Clinic' in the email so we can confirm your RSVP. We look forward to seeing you!