The future is swiftly approaching and everyone is talking about what that will look like for the automotive world. Human beings spend a lot of time in cars and that's why Toyota is constantly working to create the perfect car of the future. Enter the Toyota Concept-i. This model has an intelligent operating system known as Yui (you-ee) that will work to become your partner, getting to know you and the way you drive. Besides the increase of intuitive and nuanced features, this model is just plain cool.

There is an I in Team
Yui will be your new teammate. This powerful AI system will get to know you through not just your driving abilities but also your emotions. Biometric sensors in this futuristic Toyota will turn your feelings into information and Yui can make recommendations based on your emotions. Feeling sad or angry? Yui can analyze this, make a recommendation, and can even take over driving you safely to your destination if you can't. You'll never feel safer than with your new friend on your side.
Connected and Approachable
The Concept-i was designed from the inside out with user experience in mind from the inside out. The focus was on making this an immersive model that is energetic and completely accessible. These intelligent cars will continually learn and keep getting smarter as they experience life on the road with you. Your user dashboard will become more immersive and captivating with all of your information on a single 3-D, full-color display.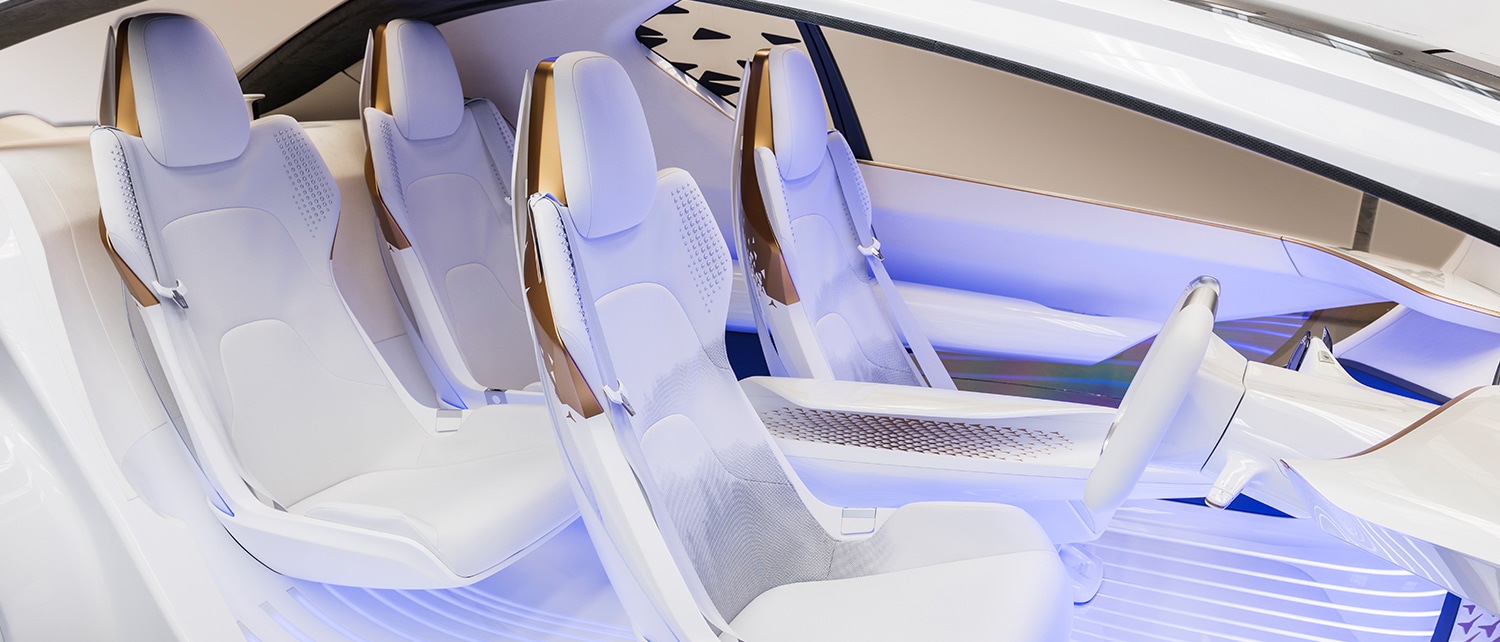 A Sculptural Beauty
The sensational new design doesn't stop at the inside of this model. Take one look at the exterior and you'll feel like you've stepped into the best future you could possibly imagine. The sculptural details make for an artful and elevated look, designed to showcase the idea of perpetual motion.
It may be a few years before you can stop in our dealership for your own Concept-i, but that doesn't mean we have to stop dreaming about it. Stay up to date on all new information about the world Toyota is creating for the future by liking our Facebook page and watching our blog for more brand news!